Carneros Chardonnay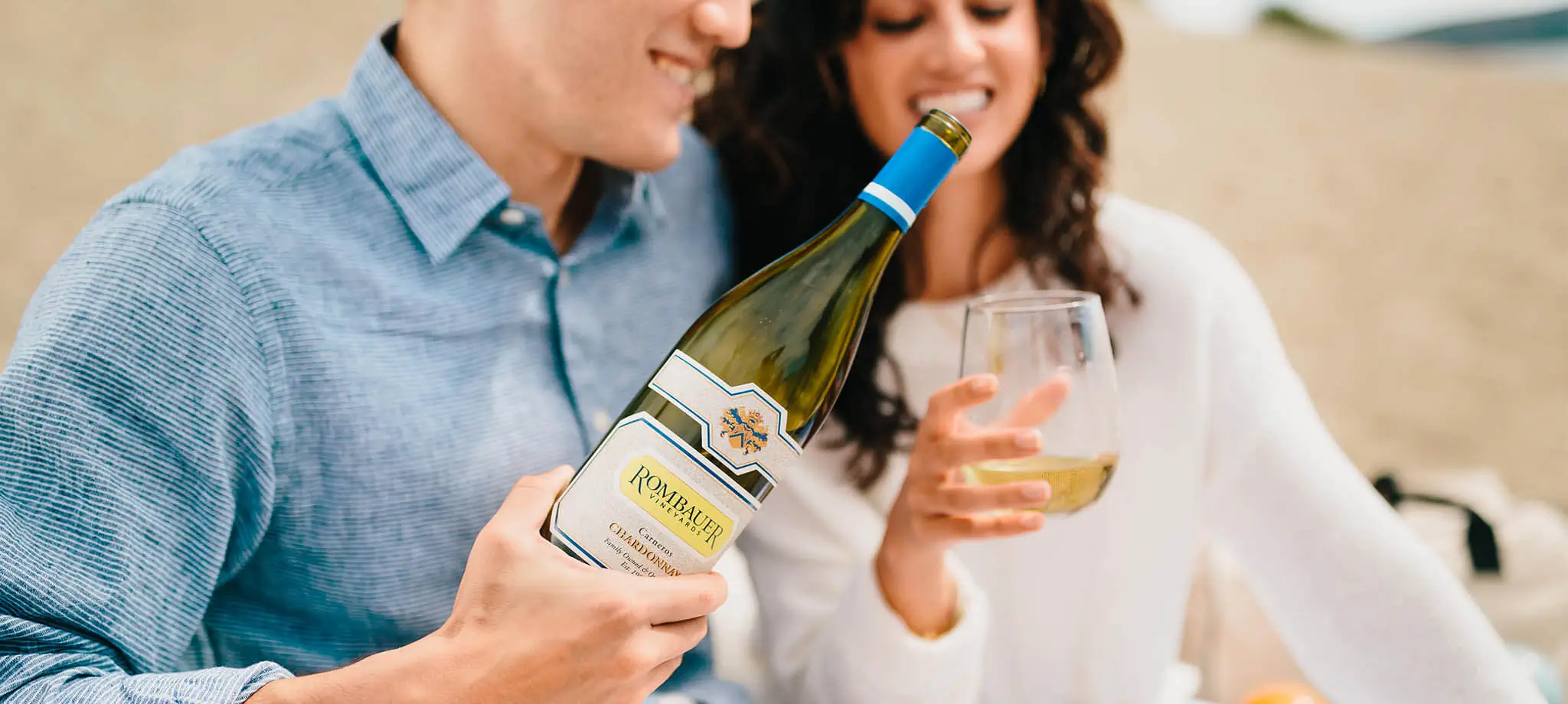 The iconic Chardonnay with a history of distinction: Rombauer Carneros Chardonnay.
With five signature elements – intense fruit character, creamy texture, vanilla oak, butter, and mouthwatering acidity- this wine is the benchmark California Chardonnay, revered by critics and consumers around the world.
We invite you to discover this storied wine.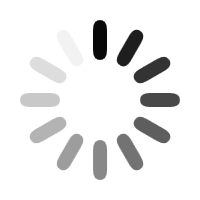 Serving and Storage Questions
Serving and Storage Questions
Ready to drink?  Our Chardonnay tastes best when it is chilled to 50-55 degrees F.  We recommend you pull from refrigeration a few minutes before enjoying as it's best served slightly warm to allow its complex aromas to shine!
Not drinking this soon?  Store in a cool, dark place, ideally 57-62 degrees F, and on its side to protect it from damage and keep the cork wet. While this wine is delicious upon release, it will continue to develop for up to five years from the vintage date.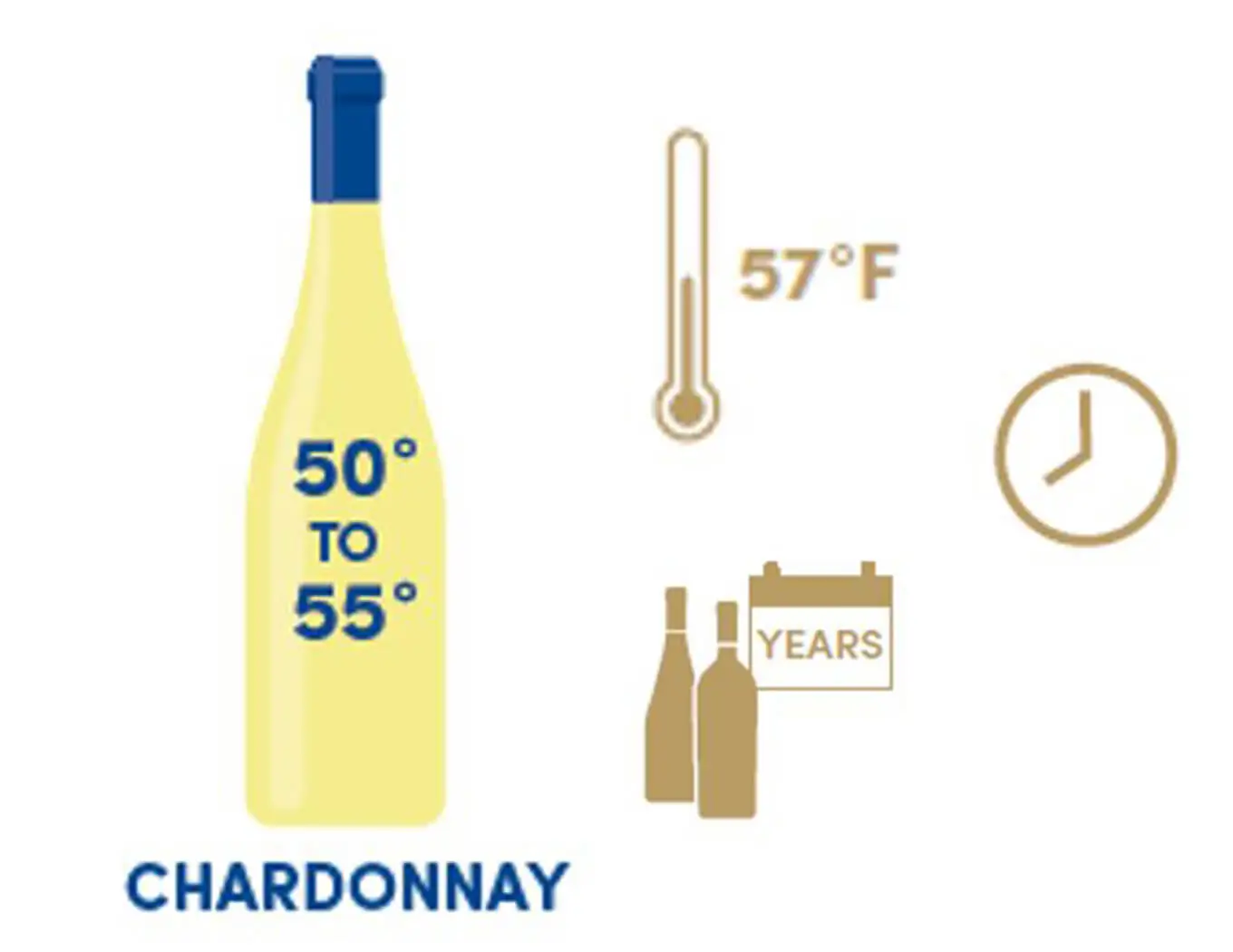 Extraordinarily food-friendly, here are a few recipes to try alongside our Carneros Chardonnay.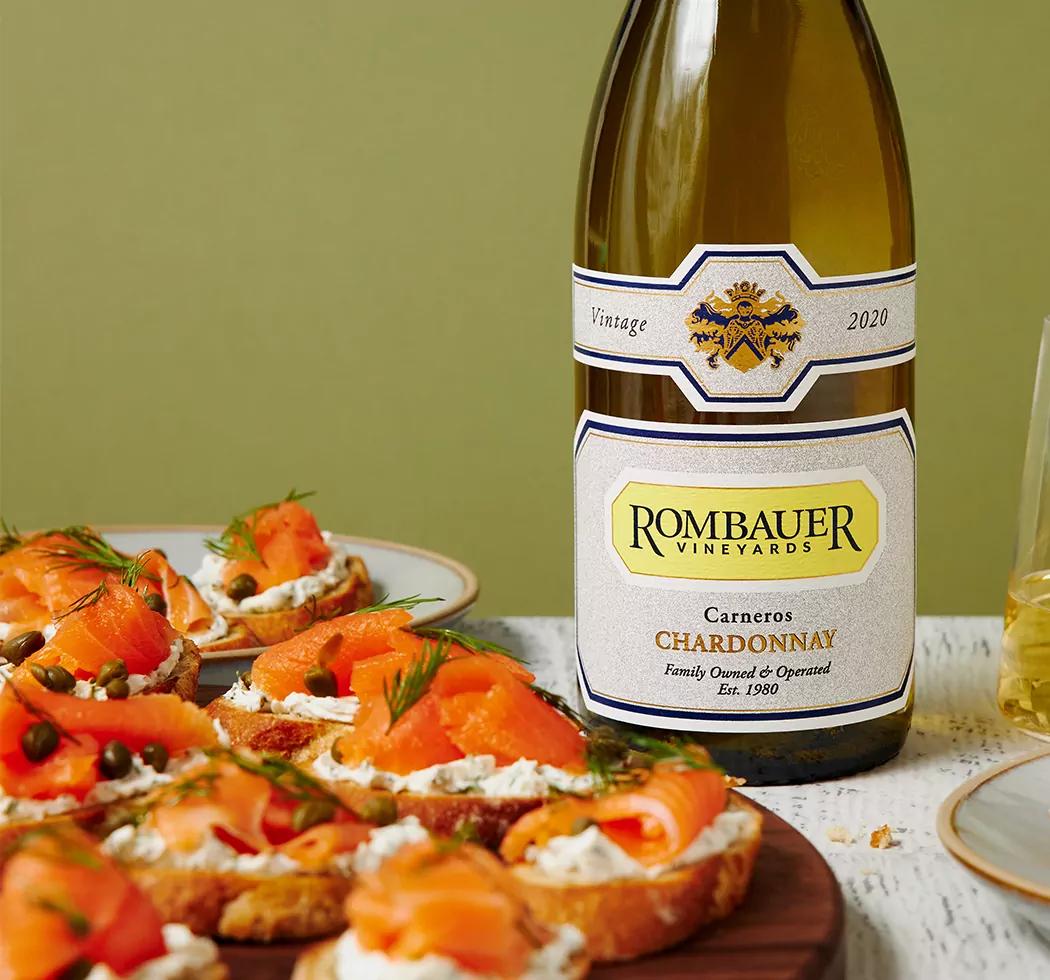 Salmon Crostini
An amazing addition to an appetizer spread, these salmon crostini's are easy to make and delicious to enjoy. The smoked salmon will melt in your mouth as you sip our Chardonnay, with the cream cheese and lemon adding additional pops of complimentary flavor.
Learn the Recipe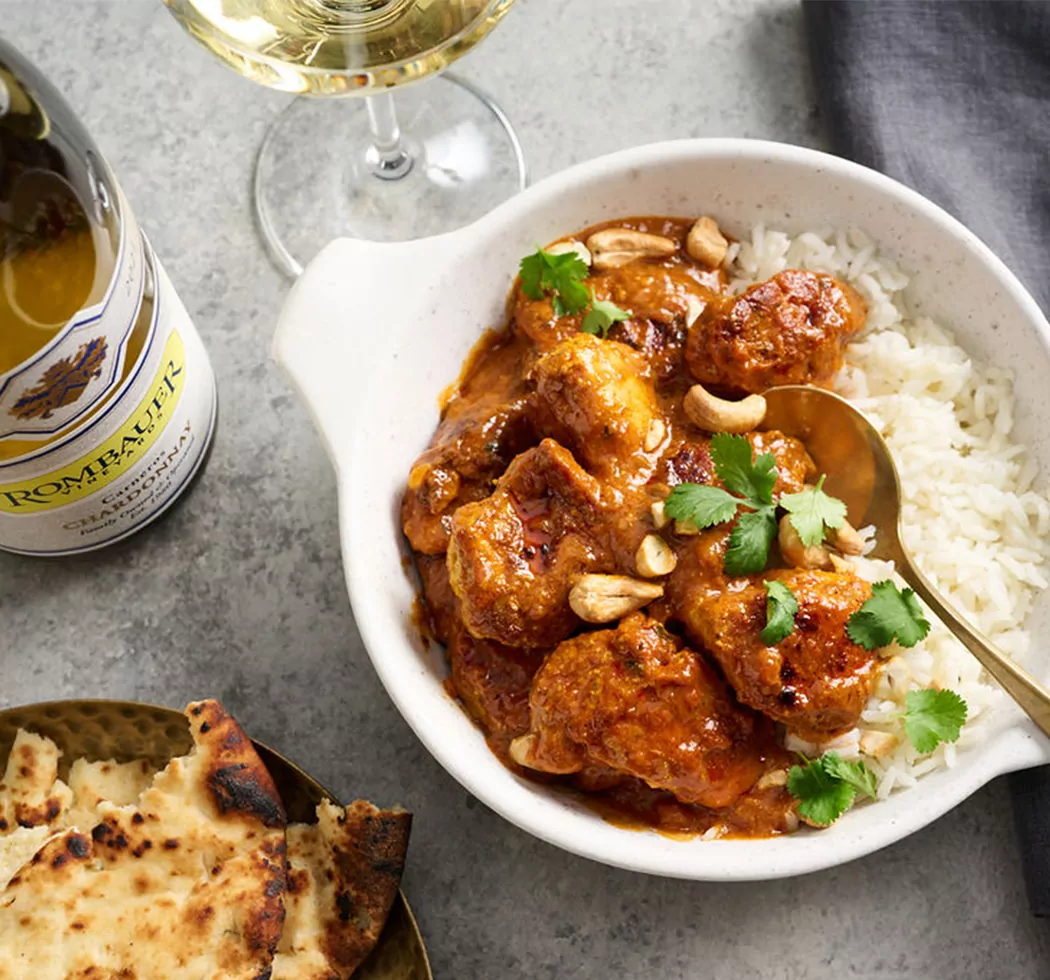 Butter Chicken
Spice up the dinner table with this Butter Chicken! Layers of spices combined with cream (no butter in sight!) bring a bold flavor that will surely impress a dish. The creaminess and bright acidity of our Chardonnay provide a beautiful textural balance in the glass.
Here's the Recipe
Let's Stay in Touch
Looks like you have great taste in wine! Sign up below for recipes, new wine releases, winery stories, insider tips to wine country, and more.