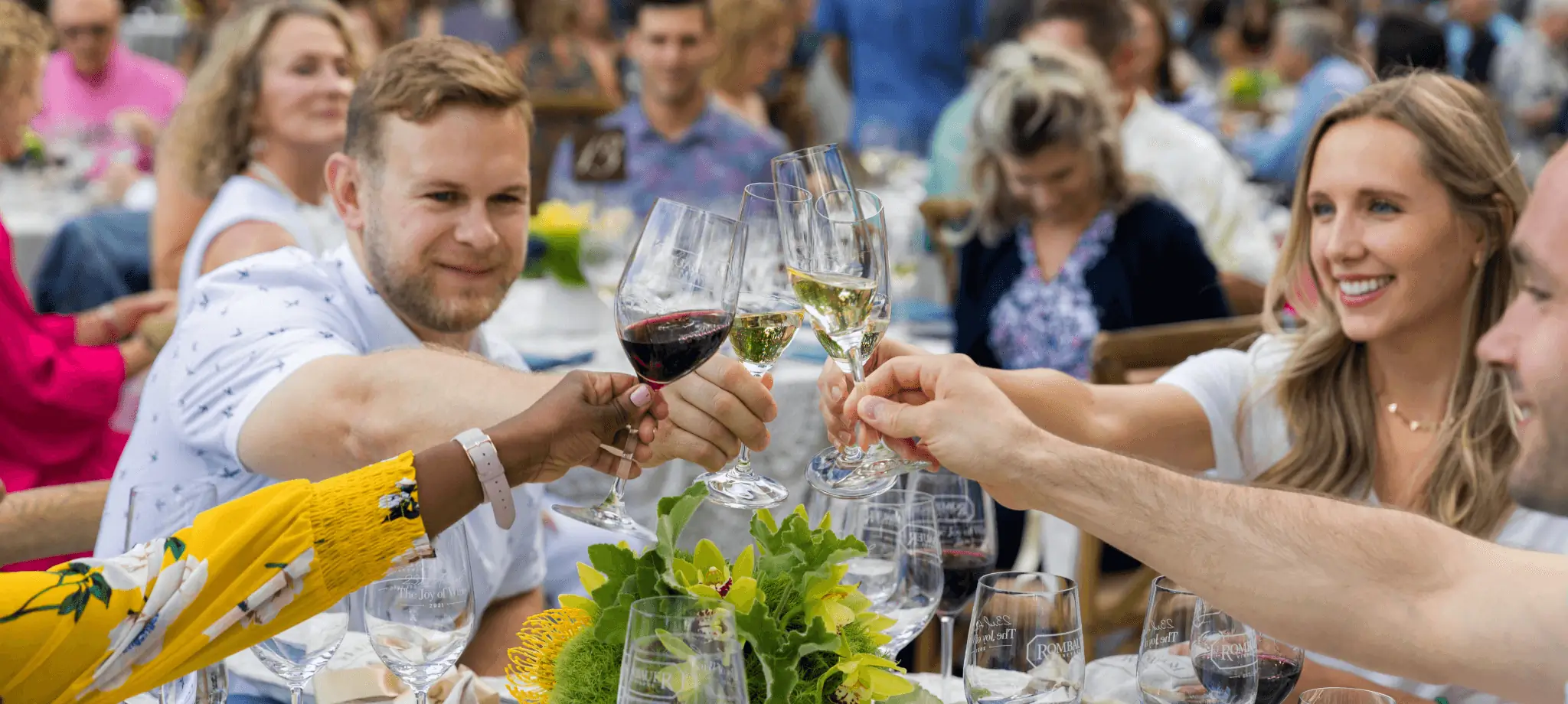 Join Us!
Moments from Past Events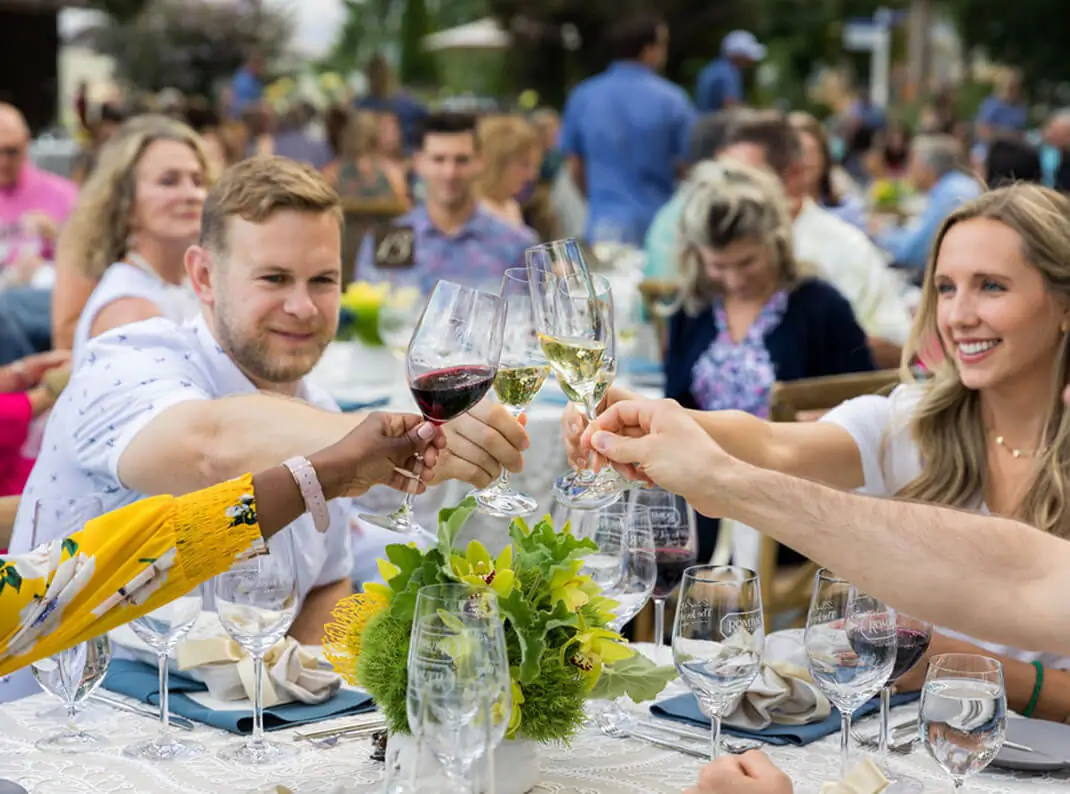 Joy of Wine
Our annual Joy of Wine event is our flagship event at our St. Helena winery, occurring the last weekend of July every year. Starting with our first event in 1999, guests join us from around the country to celebrate the joy of wine, food, friendship, and more. It is a weekend people look forward to all year long.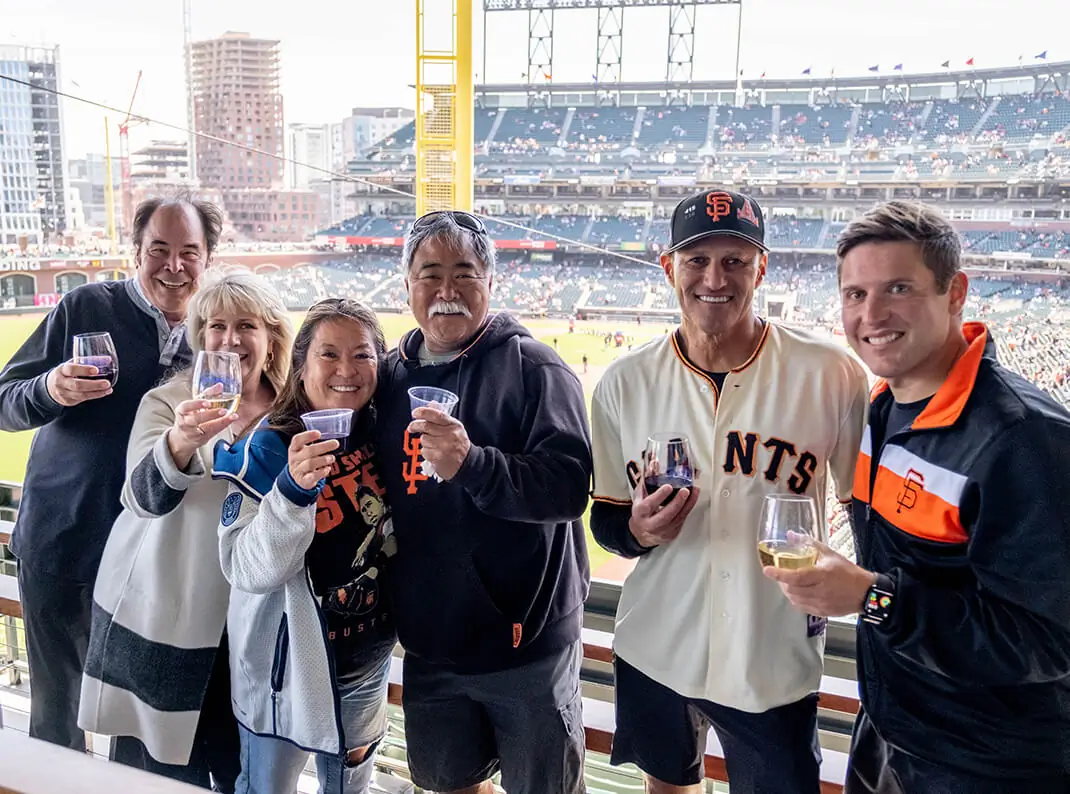 Club Event: Giants Game
Take us out to the ballgame! We have spent 10 fantastic years cheering on our beloved San Francisco Giants! Our Club Members are welcomed in a suite to watch the game while enjoying their favorite Rombauer wines and classic ballpark fare. This fun event is quick to sell out and is one of our signature club member events.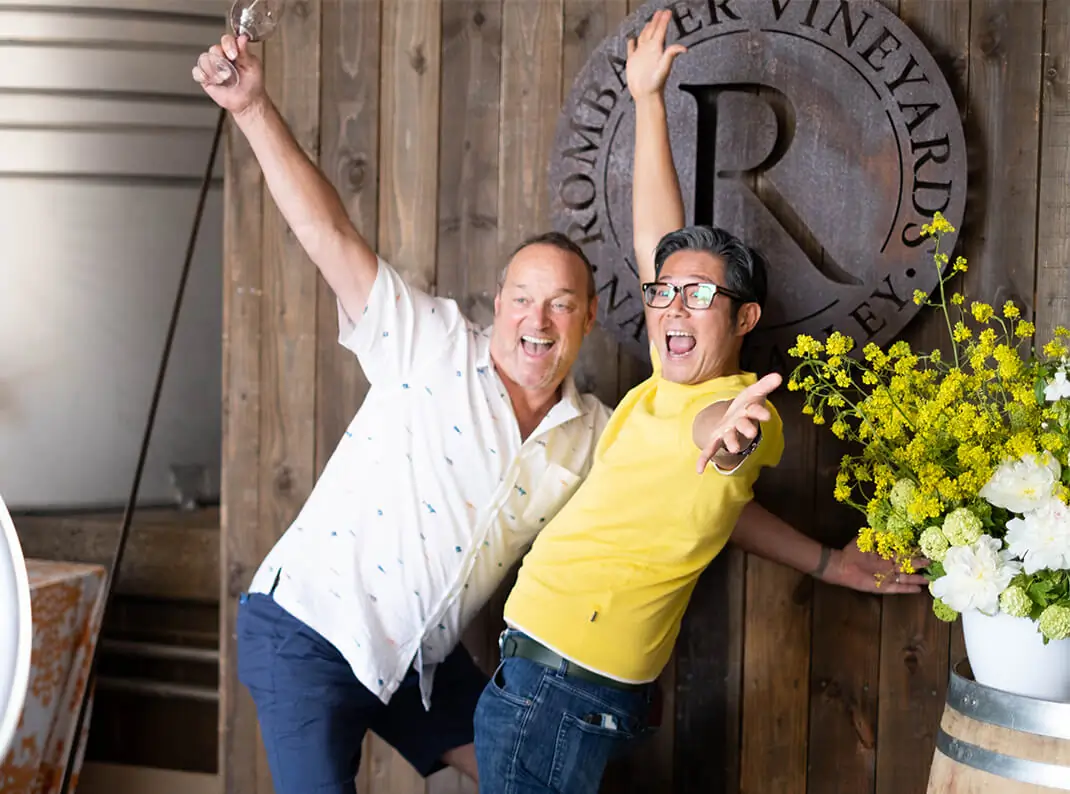 Spring Release
Celebrating the newest vintage of some of our beloved wines, we gather in St. Helena on a Spring
Saturday for good food, music, photo opportunities and fun! The first large event each year, the Spring Release party kicks off a season of coming together to celebrate joy.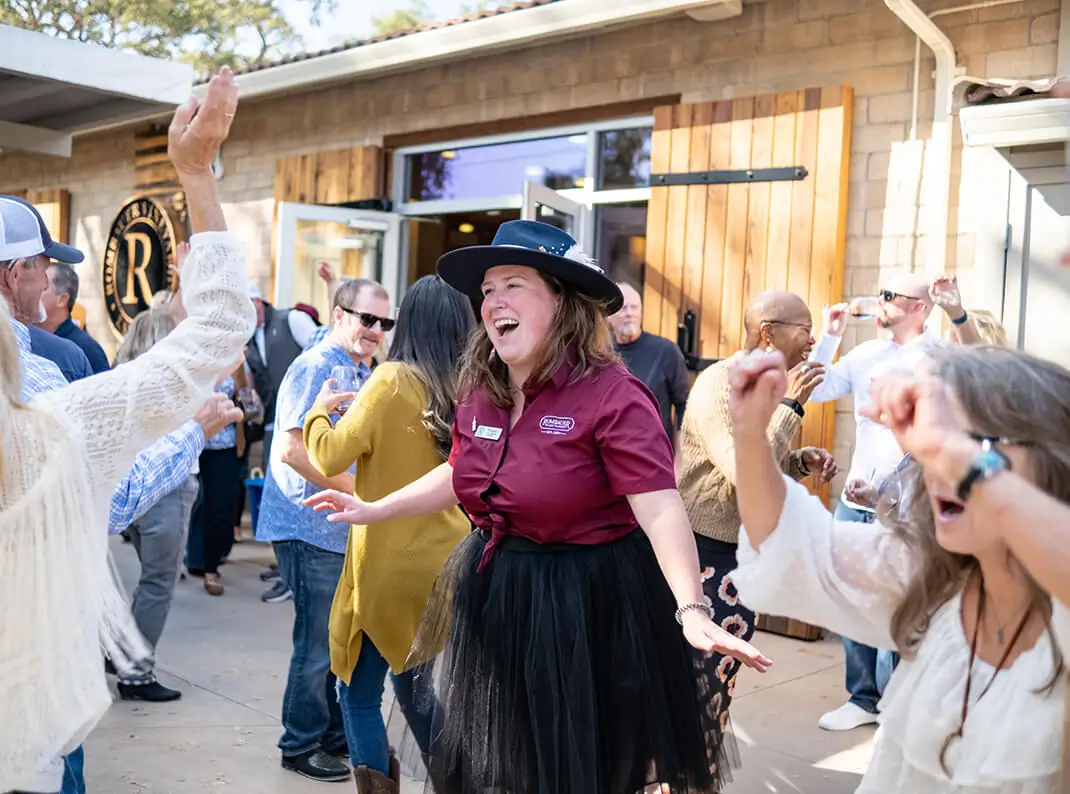 Harvest Celebration
The marquee event of the Sierra Foothills, our annual Harvest Celebration is a guaranteed good time. Sip our signature and specialty Sierra Foothills wines as you enjoy fall foods on a beautiful autumn day. A highlight is the live band which leads to a full dance floor leading one guest to say "I never thought I'd have this much fun dancing at a wine event."
Club Event: Tahoe Weekend
Spend a long weekend with us on the beautiful shores of Lake Tahoe. With activities including a wine cruise, a river rafting adventure, wine dinners, and more, this is a weekend for appreciating our wines, our customers, and our surroundings.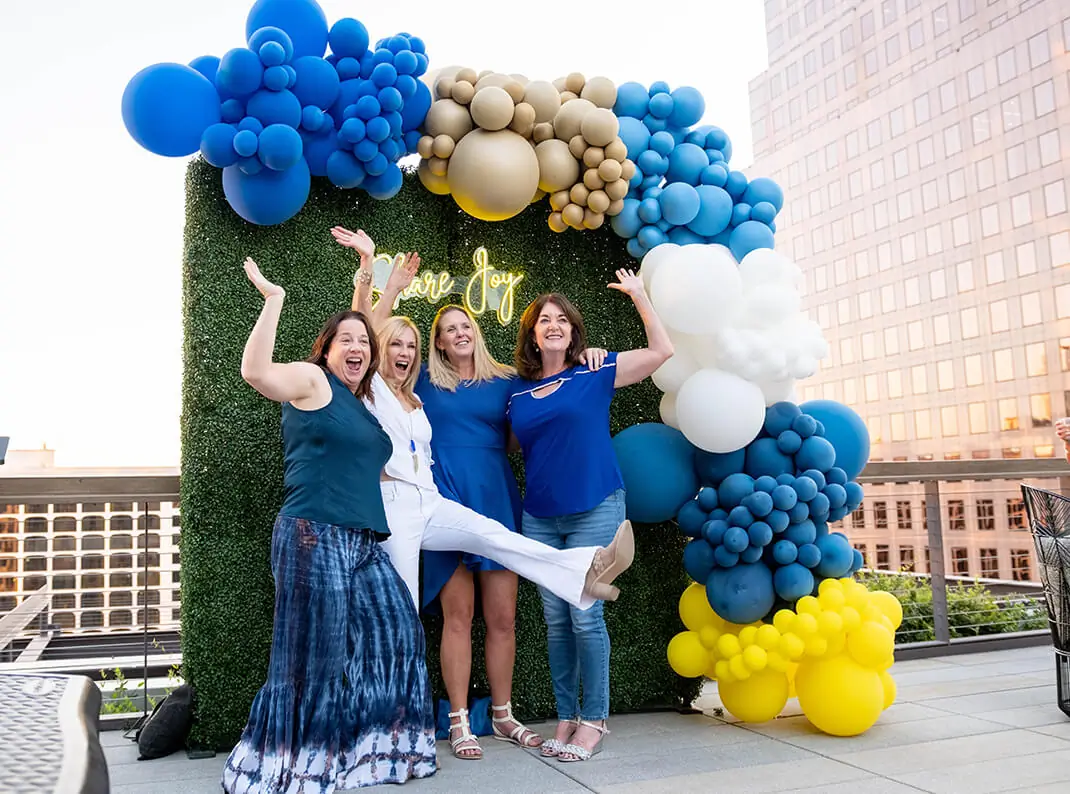 Rombauer on the Road: Blue Parties
We take Rombauer to you as we celebrate our signature color Blue. Guests don their finest blue and white as we partner with a local non-profit to throw a party in your backyard. The evening is spent with new friends, toasting with old favorite Rombauer wines.
We'll Cheers to That
We'll Cheers to That
Whites, Red, Special Release Vintages, and everything in between – no matter the occasion, we've got the wine for you.
Discover Our Wines