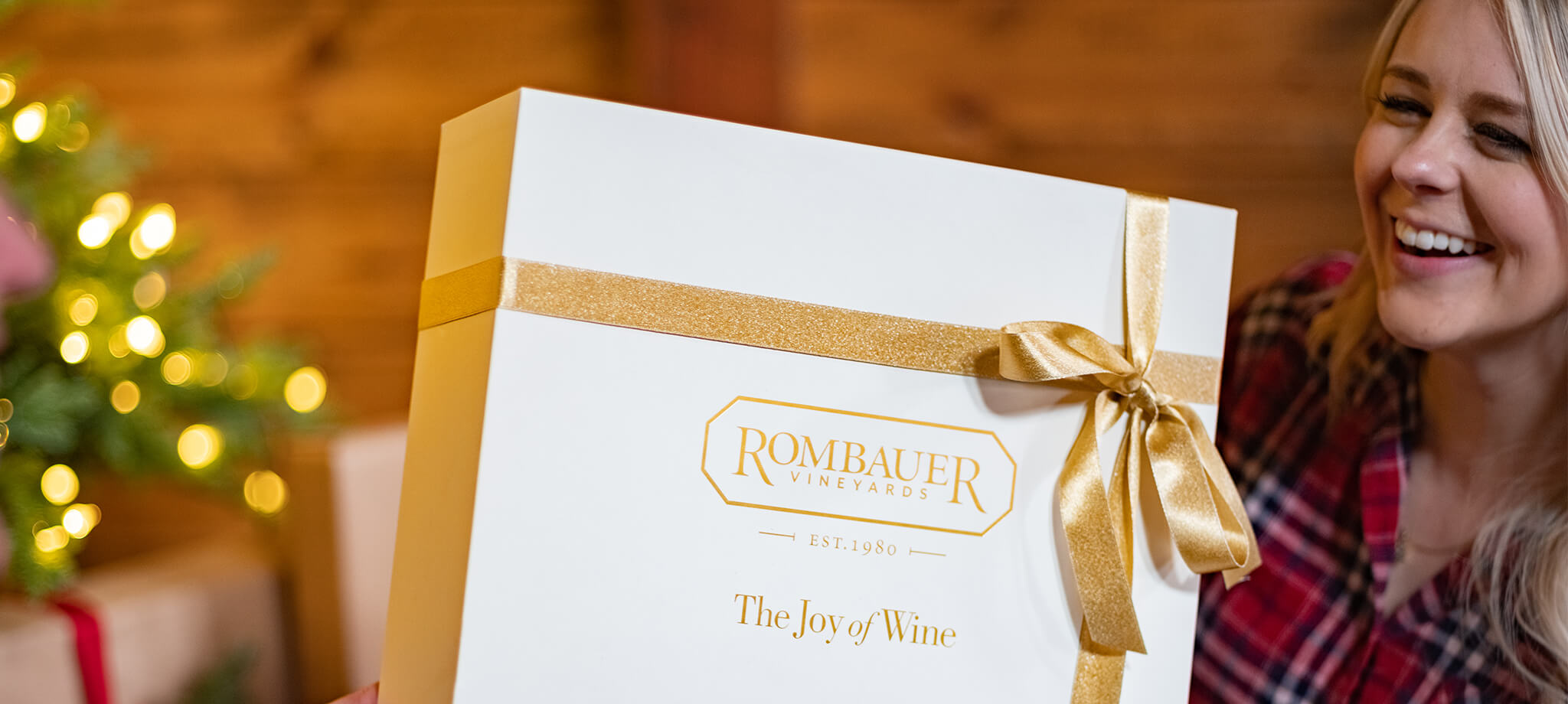 Gift the Joy of Wine this season through four curated Rombauer gift sets.

With an option for everyone on your list, save $10 per set when you shop Cyber Weekend. Use code Gift10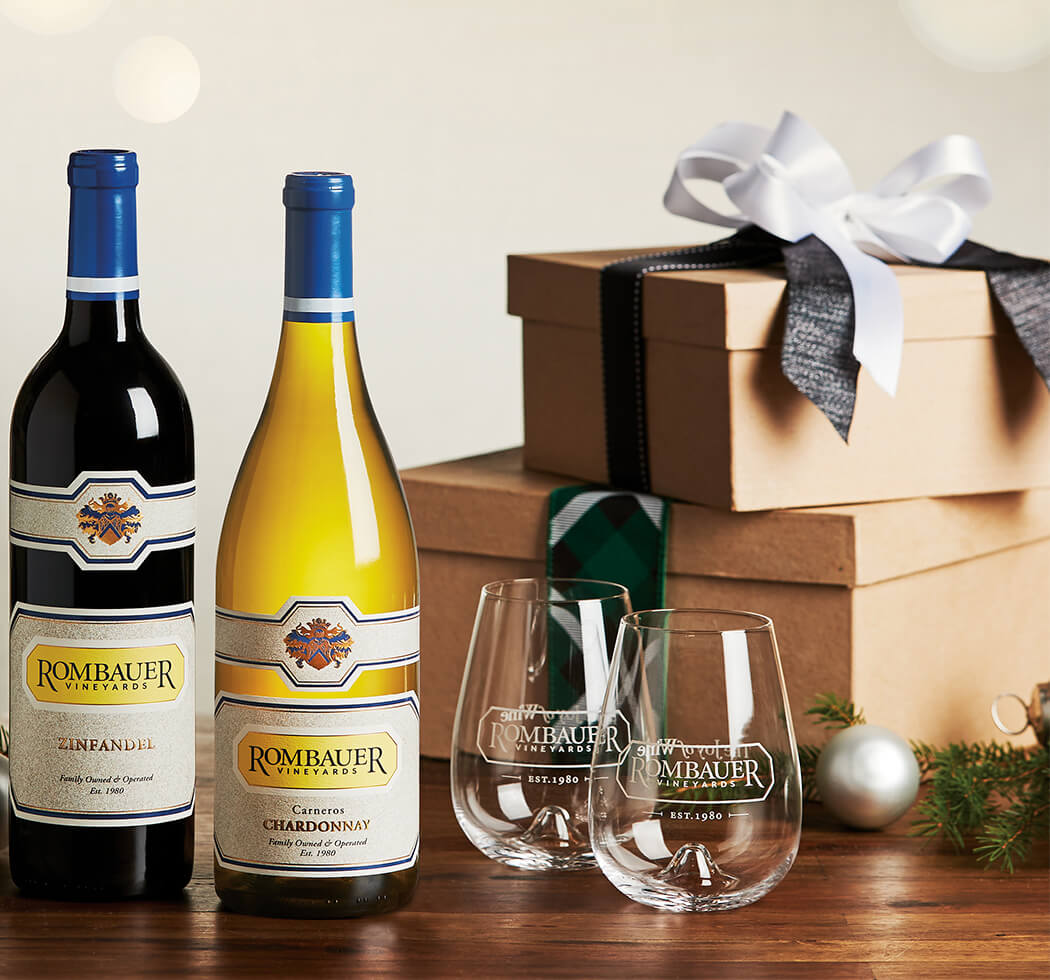 Be the Life of the Party
Life of the Party is the gift that keeps on giving!
A bottle of Chardonnay and a bottle of Zinfandel would be generous on their own, but this Gift Set includes two stemless wine glasses with the Rombauer logo for the recipient to keep using long after the bottles have been enjoyed.
This Gift Set, packaged in a white gift box with a gold Rombauer logo, is a rare occasion to add these wine glasses to your home collection.
Life of the Party Gift Set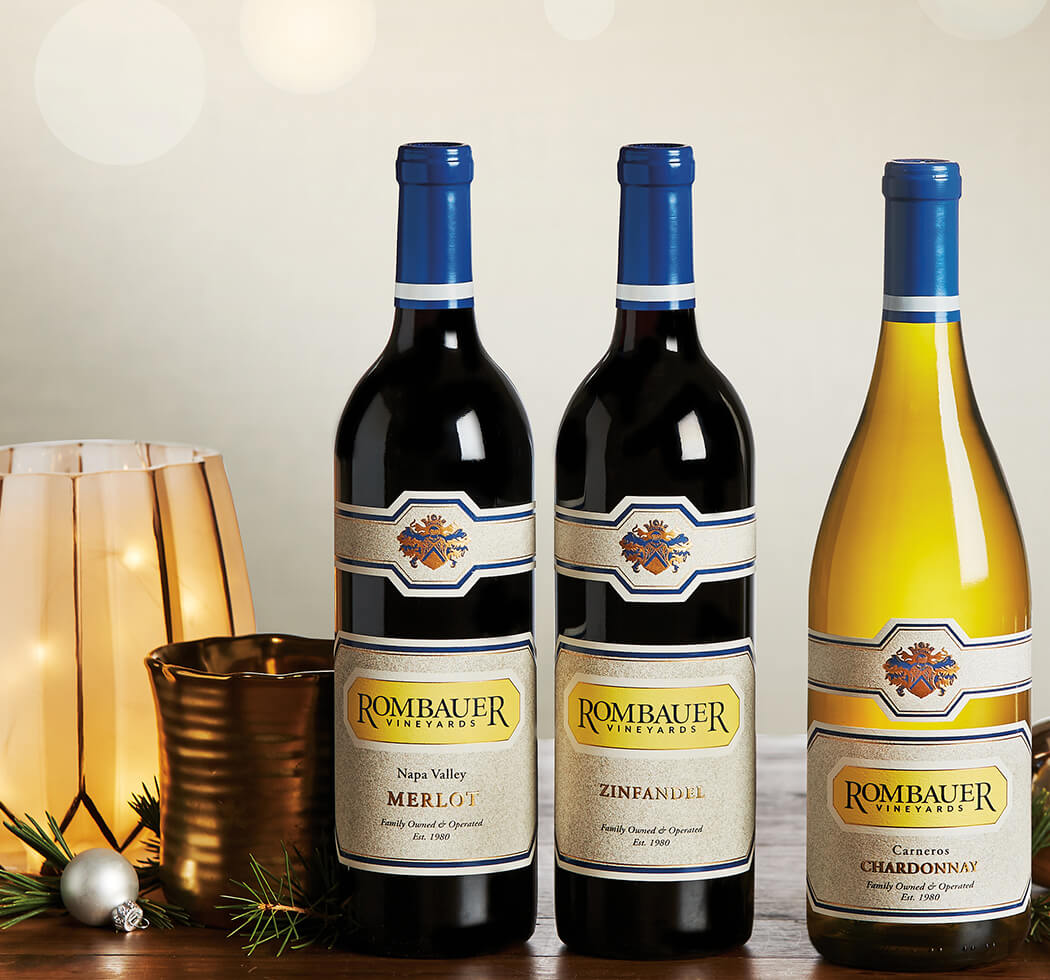 "Three Cheers" to You and this Gift Set
Make gifting easy and send this trio, featuring three of our most popular wines- our iconic Chardonnay, our favorite Merlot, and our beloved Zinfandel- all presented in a beautiful white gift box with a gold Rombauer logo.
Send this to wine lovers who appreciate all types of wines as this collection is our most versatile.
Three Cheers Gift Set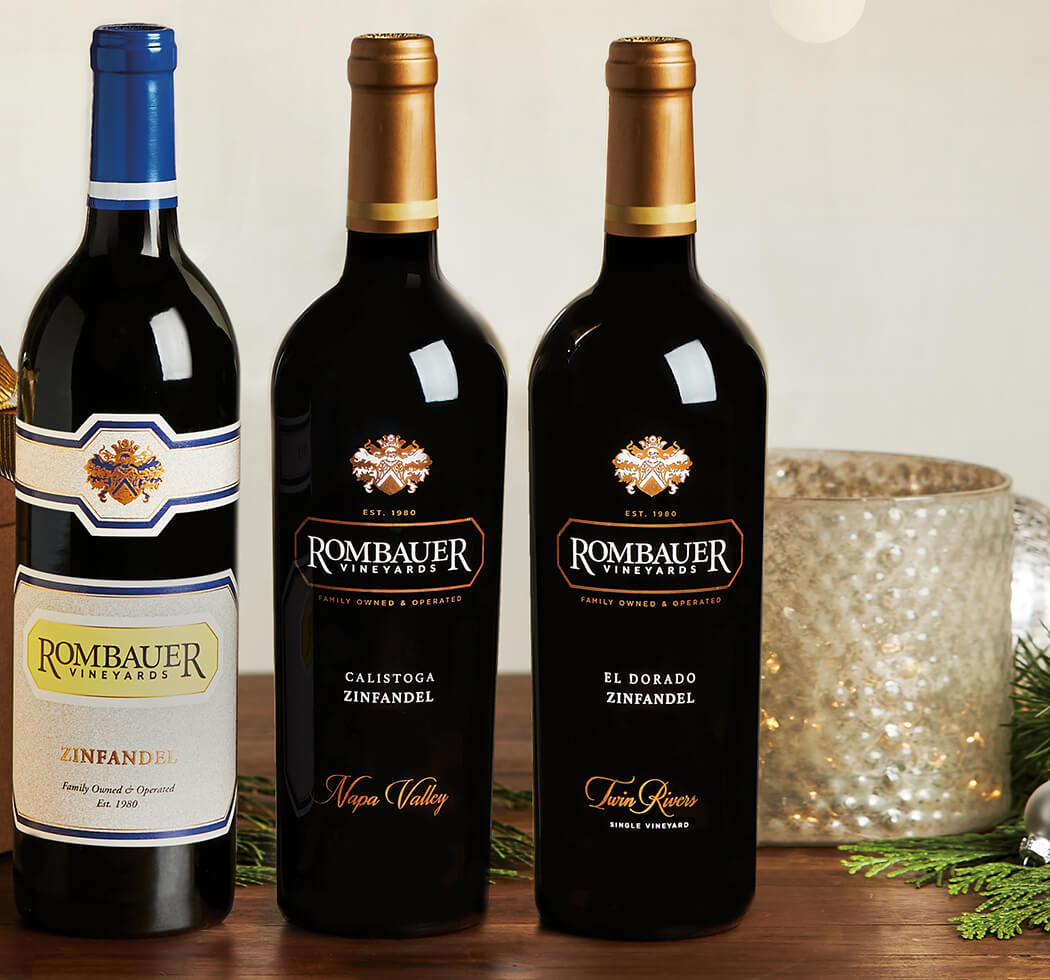 ZINFANDEL Three Ways
Gift not one but three Zinfandels to those on your "nice" list.
Three very different representations of Zinfandel, this trio allows wine lovers to discover the diversity of the variety from the fruity, jammy Rombauer Zinfandel to the intense and structured Twin Rivers. Our Napa Valley Zinfandel is normally a Club-exclusive so this is a rare opportunity to acquire outside of the wine club.
Zinfandel Trio Gift Set
Proprietor Select Gift Set
The Proprietor Select Gift Set highlights the pinnacle of two of our favorite varieties- Merlot and Zinfandel.
2018 was an exceptional year for Merlot so, for the third time in 41 years, we made a Proprietor Selection Merlot, representing a blend of the very best barrels. When we released this wine, it sold out in three weeks but we reserved a small number for inclusion in this gift set, now the only way to acquire a bottle.
For our Proprietor Selection Zinfandel, our winemakers followed a similar process, selecting the best barrels from the best lots of Zinfandel. The resulting wine is intense, complex, and deliciously drinkable.
Added to this Gift Set is a gold wine bottle opener, a beautiful addition to any home bar.