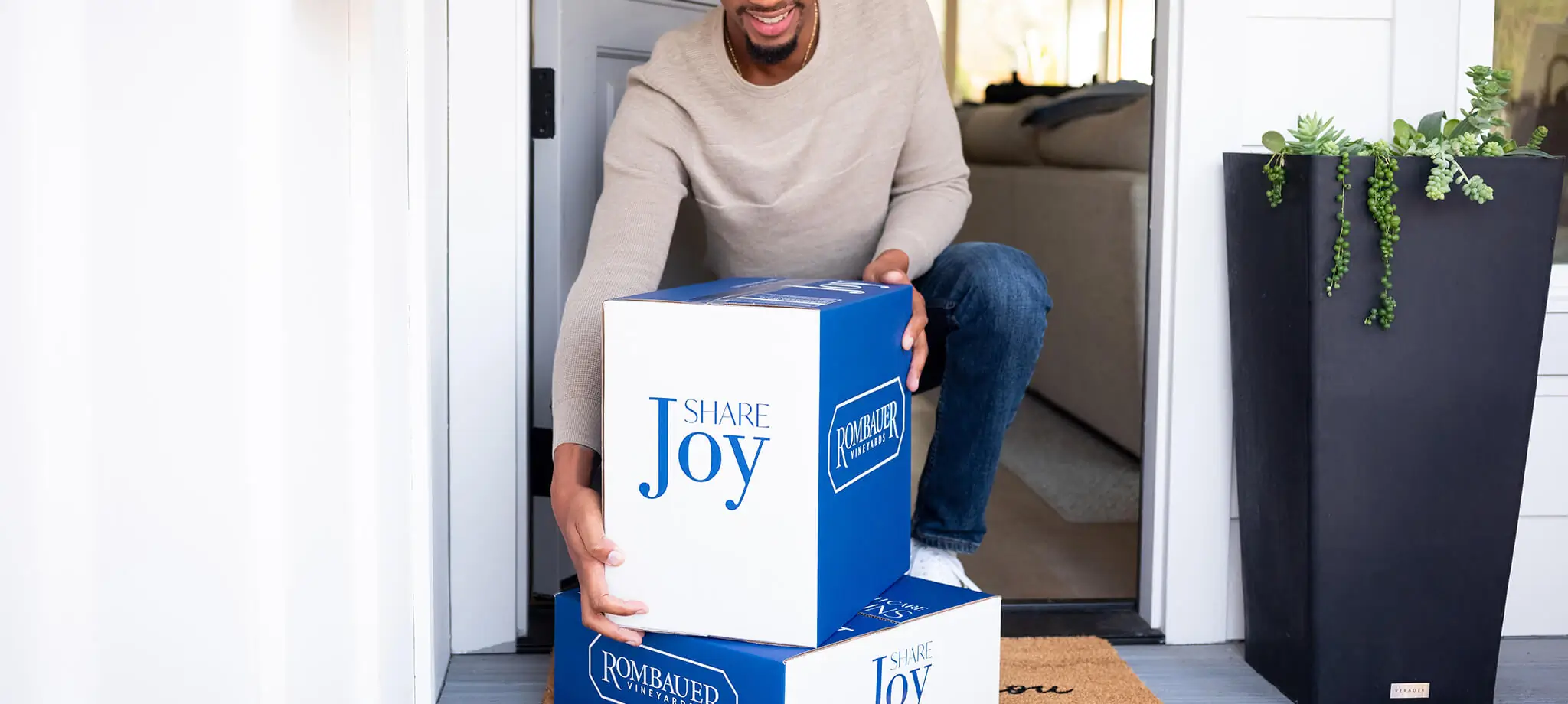 Rombauer on Demand
Looking for a little more Rombauer Chardonnay in your life? Simply select how frequently you'd like your Chardonnay delivered and we'll handle the details from there!

This convenient service ensures you will always have Carneros Chardonnay on hand for whenever you would like a chilled glass.
More details:
Six bottles of Carneros Chardonnay.
Save 20% on Carneros Chardonnay (750ml only) in your automatic delivery and 15% on all other purchases.
With a six-bottle order, shipping is only 1 cent.
Need to skip a shipment? You can easily do so by logging into your account.
Looking for a different wine this month? You can modify the wines in your shipment from any of our classic wines.

These wines include Sonoma and Napa Sauvignon Blanc, Carneros Chardonnay, Napa Valley Merlot, Napa Valley Cabernet Sauvignon, and California Zinfandel

Complimentary Tasting Flight for you and up to three guests on future visits (2 on the first visit)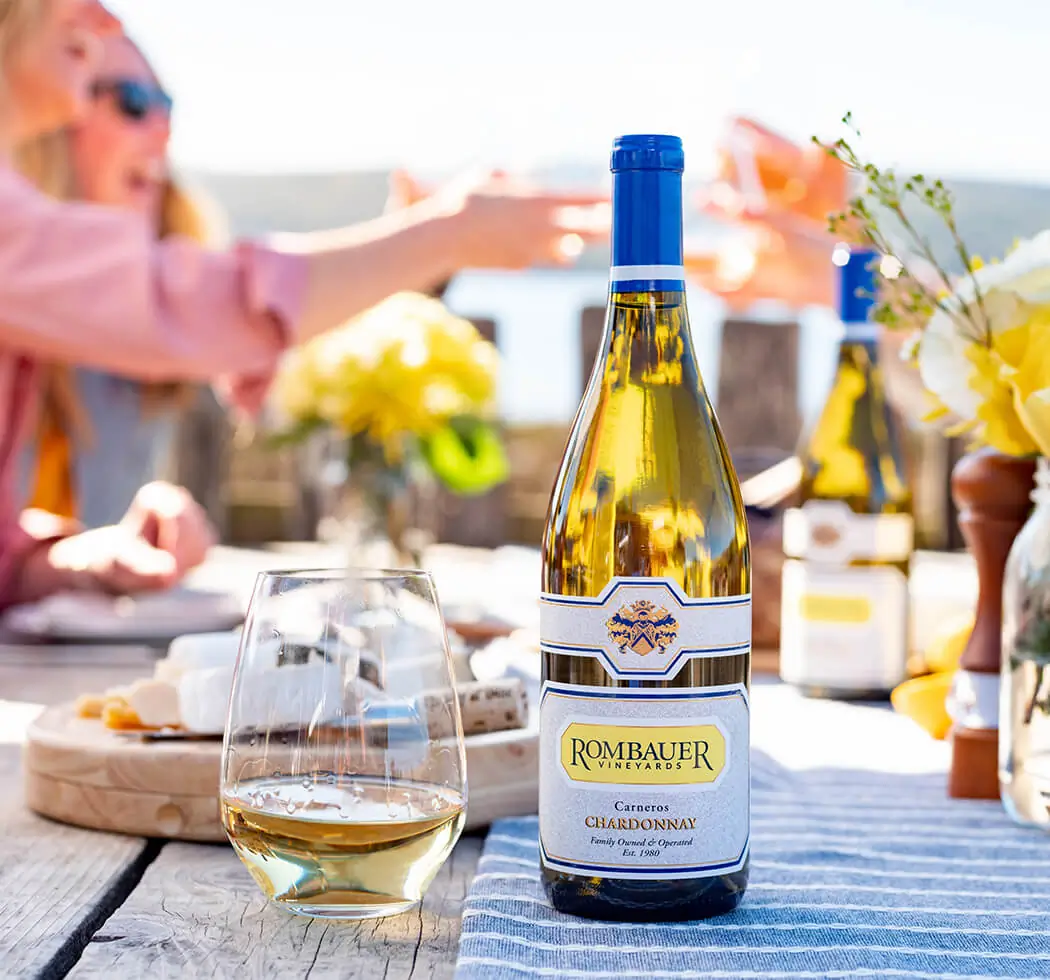 Subscription Information
Frequency:
Every 1, 2, or 3 months
Wines automatically included:
Carneros Chardonnay
Quantity:
6 bottles (option to add more)
Cost per shipment:
Cost varies by the wines selected; set shipment cost is $192 (before taxes and shipping)
Join Today
How does this differ from our wine club? Our wine clubs ship less frequently and include access to limited production wines. This option is the peak of convenience for those who love our classic Carneros Chardonnay.