Consider these sweet pairings
Favorites for Valentine's Day and Beyond
We've partnered with our favorite California-based chocolatier, See's Candies, to select some decadent wine and chocolate pairings.
We share them as inspiration for you to find your own sweet treat based on your favorite flavors and wines.
Try these pairings with your special someone or make it a fun Valentine's or Galentine's event and host your own full tasting!
Solera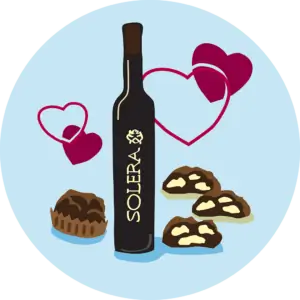 Our Solera has notes of cherry and raspberry with brown sugar and dark chocolate, lending itself to desserts with similar flavors. Our favorite See's pairings include the Dark Chocolate Walnut Cluster and the Dark Chocolate Molasses Chip.
California Zinfandel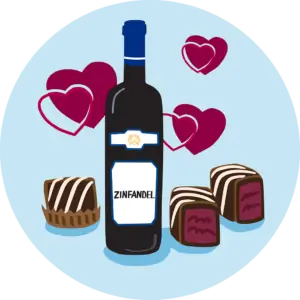 While not a traditional dessert wine, our California Zinfandel has intense dark fruit flavors with notes of vanilla and baking spice. If you love this wine, try it with See's Raspberry Truffle or the Dark Chocolate Scotchmallow.
Late Harvest Chardonnay Joy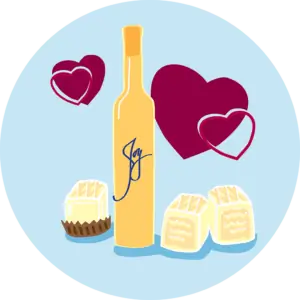 Our Late Harvest Chardonnay dessert wine, Joy, pairs perfectly with white chocolate, citrus, apricot, and tropical fruit desserts. We picked See's Apple Pie Truffle and the Pineapple Truffle as our perfect pairings with Joy.